Tuesday, August 8, 2023
I Will Not Allow Man to Destroy That Which I Have Created!
Message from God the Father to Luz de María on July 7, 2023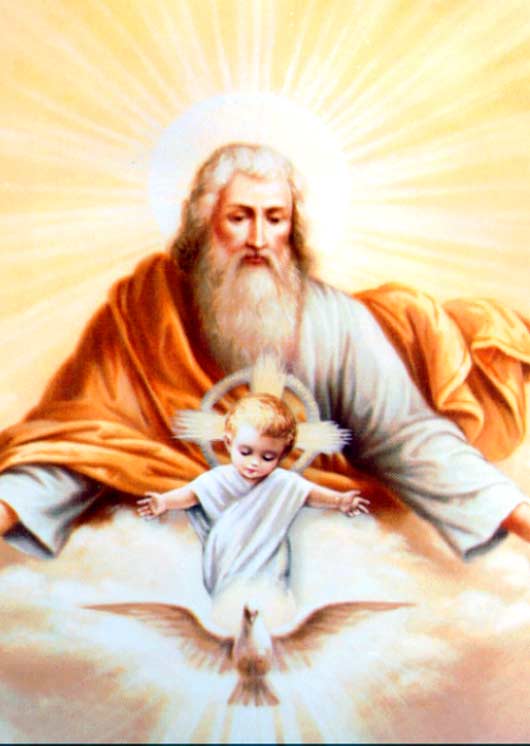 Beloved children, as a Loving Father I Bless you.
I WATCH OVER YOU ESPECIALLY FOR EACH OF MY HUMAN CREATURES AND FOR ALL THAT COMES FROM MY HANDS.
I rejoice when you work and act in My Will; from the least of My children to the most outstanding of My children, you are protected by Me.
Each one of you maintains My Protection. I have given you all free will to use it and choose the good, yet you have not achieved it because of pride or ignorance.
I look with pain how you have not come to understand the Infinite Love, the limitless gift you have received from My House, sending My Son to die for each one of you.
DEATH DOES NOT PREVAIL AND MY SON IS RESURRECTED TO ETERNAL LIFE, YOU MUST BE CLEAR ABOUT THAT...
RESURRECTED!, FOR RESURRECTION IS THE GREATEST SIGN OF DIVINE POWER.
NEVER SHALL MY DIVINITY BE VANQUISHED!
Not all worship Me and the few who worship Me are tireless faith-bearers, whom they will persecute for preaching with the Truth.
You have continued with the madness of death at the hands of yourselves; and it will be the human creature without My Help, who will come to initiate the greatest tragedy by sowing terror, atrocities and genocides until My Hand stops them with a heavy punishment.
They blame Me for everything that happens to them?
They call Me when they need Me to solve their problems and I come again and again with My Infinite Mercy, helping them, but when they come out of where they are submerged, they forget Me and it is when I allow them to experience loneliness and sadness, so that they amend the life of sin.
SPIRITUAL HUNGER COMES AND THEY DO NOT KNOW HOW TO SATIATE IT BECAUSE THEY WALK AIMLESSLY, BLINDLY, WITHOUT THINKING THAT THE DAY MAY BE THE LAST OF THEIR LIFE.
They follow so many false ideologies, that without succeeding in truly loving Me, they become lukewarm and question Me after abandoning Me.
Humanity suffers and will suffer, being the choice of what you have allowed and desire: to live on your own. I have allowed them to live in their own way, but I must stop this human folly....
I WILL NOT ALLOW MAN TO DESTROY THAT WHICH I HAVE CREATED!
Finding the usurpers of My Will in decision making, mankind lives insecure and overshadowed by the Devil, who walks, breathes and is welcomed with great feasts of sin.
My Hand is so soft that you do not feel it, and at the same time it executes My Designs with truthfulness, but, prepare yourselves, My children, so that you may save yourselves for love of Me.
I will allow My Daughter, Mary Most Holy, to appear in the Basilicas of the whole world. My children worry when they learn that there are no Basilicas in their towns, but far away from where they live. They soon forget that where there is faith and where they adore Me in spirit and truth as Father of Humanity, My Love performs the greatest miracles through My Love for humanity.
Of famines, do not fear.....
Of war, do not be afraid....
Of persecutions, do not fear....
Of new ideologies, do not fear....
I, YOUR FATHER, AM WITH MY CHILDREN AND THERE IS NO ONE GREATER THAN ME!
I bless your hearts to find hearts of flesh.
At all times stand firm, for many things must come to pass for the good of mankind.
I love mankind.
Your Father
AVE MARIA MOST PURE, CONCEIVED WITHOUT SIN
AVE MARIA MOST PURE, CONCEIVED WITHOUT SIN
AVE MARIA MOST PURE, CONCEIVED WITHOUT SIN
COMMENTARY BY LUZ DE MARIA
Our Father who art in heaven,
hallowed be Thy Name;
Thy Kingdom come;
Thy will be done
on earth as it is in heaven.
Give us this day
our daily bread;
forgive us our trespasses,
as we forgive those who trespass against us;
lead us not into temptation,
but deliver us from evil. Amen.