Wednesday, August 30, 2023
Be Persevering, Resist, Be Strong and Trust in Divine Protection
Message of the Most Holy Virgin Mary to Luz de María on August 30, 2023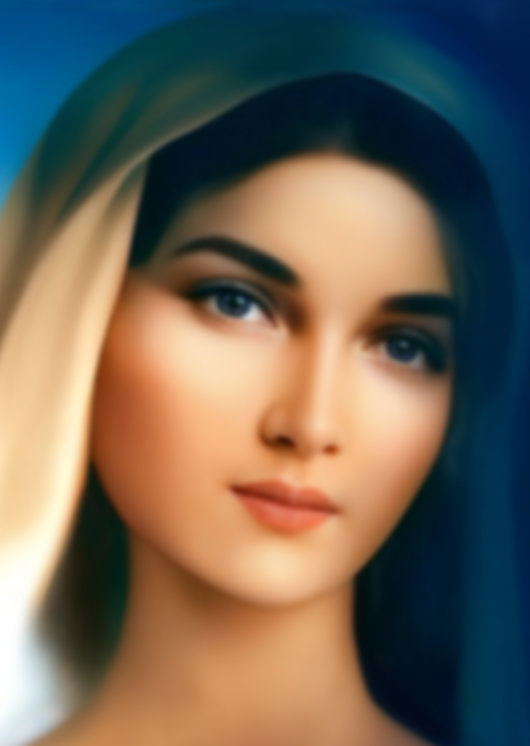 Beloved children of My Immaculate Heart:
AS QUEEN AND MOTHER OF THE END TIMES (1) I IMPART TO YOU MY BLESSING, THAT WHICH A MOTHER GIVES TO HER CHILDREN SO THAT THEY MAY TAKE SURE STEPS, ENTRUSTING THEM TO THE WILL OF GOD.
Children, you are loved, very much loved by this Mother. I look at you every moment, I anticipate your deeds and acts to invite you to be right, then each one makes his decision.
Beloved of My Divine Son:
THE MOMENT PASSES WITHOUT YOUR PERCEIVING IT. Everything happens in the twinkling of an eye, although My children are too immersed between the material and the mundane to realize that everything has been transformed: look at the weather, the sun, nature, violence....
Illnesses from solar storms (2) will affect you to the point of experiencing what will be a geomagnetic storm following a coronal mass ejection that will lead to the failure of so much electronic progress. This will cause serious fires so you must remain prepared to be without electrical power.
THINK, FEEL THE DIVINE MESSAGE!!!
THINK CHILDREN THAT EVERY CALL IS A YES TO LIFE...
Reforms are approaching in the Church (3) of My Son that will shock the world. Numbers of My children will be confounded by it.
YOU LIVE IN A BURDENSOME INSTANT...
THEREFORE DO NOT TURN AWAY FROM MY DIVINE SON.
Be persevering, resist, be strong and trust in Divine Protection.
Beloved children, without forgetting the wave of illness (4) that you lived, I must tell you that again you will be tested, not by the Will of God, but by human wills. Have all that I have recommended to you so that you may be relieved in sicknesses (5).
Beloved children, in the depths of the Earth, as the tectonic plates rub against each other, some deeper than those you know, they cause loud noises and make the marine animals come out from where they live in search of salvation.
Pray My children, pray for what is not God's Will happening.
Pray My children, pray for one another.
Pray My children, pray for America, the earth will move.
Pray My children, pray, in Colombia, Chile, Ecuador, Argentina, Peru and Brazil there will be earthquakes of high intensity.
Pray My children, pray for Spain will be attacked, France will be invaded, Russia will suffer and the Ukraine will be surprised.
Prayer elevates the soul (cf. Rom. 8:26-27), prayer with the heart prepares the human creature to adore eternally the Holy Trinity in Heaven.
I bless you with all My Love.
Mama Mary
AVE MARIA MOST PURE, CONCEIVED WITHOUT SIN
AVE MARIA MOST PURE, CONCEIVED WITHOUT SIN
AVE MARIA MOST PURE, CONCEIVED WITHOUT SIN
(1) Book of the Queen and Mother of the End Times, download ...
(2) On solar activity, read...
(3) On Prophecies for the Church, read...
(5) On medicinal plants given by Heaven, read...
COMMENTARY BY LUZ DE MARIA
Brethren:
In the face of so much turmoil in the human creature I invite you to consecrate ourselves to the Queen and Mother of the End Times in the celebration of her fifth anniversary.
Consecration:
Queen and Mother of the End Times,
I am Your child, receive me, I surrender my life to You
and I place my will in Your Hands,
all that I have and all that I am,
my aspirations, desires and projects.
Remove from me the attachment to the material
so that I seek possessions
which are not looked at because they are spiritual.
I consecrate my life to you today, Queen and Mother,
I give myself freely to Thy Protection,
in such difficult moments in which I live,
be Thou the Ark that leads me to abide
without shipwreck in the midst of purification.
Let the Rays of Thy Hands illumine my mind,
my thoughts and my memories to be healed,
my pains that I may offer them
and my falls that Thou mayest lift me up.
Enlighten my heart that it may not contend with my faith,
but be one, the light of the other.
I consecrate myself to You and give myself to You
within the freedom of the children of God.
Amen.