Wednesday, October 14, 2020
Urgent Call of Mary Sanctifying to the People of God and Shepherds of the Home. Message to Enoch
Little Children, Be Strengthened Spiritually with Your Spiritual Armor (Ephesians 6. 10, 18) Well Oiled with Prayer and Reinforced with Psalm 91, Because the Forces of Evil Are in Your World Spreading Their Evil and Contaminating Everything!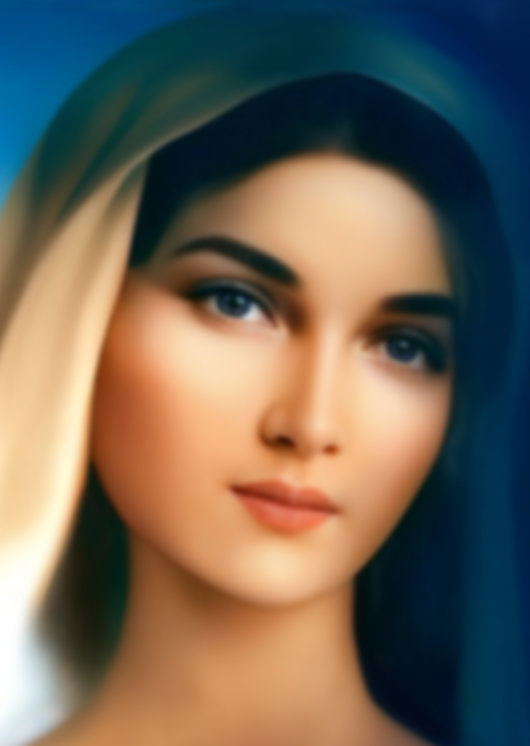 Little ones, the peace of my Lord be with you all
Little children, be spiritually strengthened with your Spiritual Armor (Ephesians 6. 10, 18) well oiled with prayer and reinforced with Psalm 91, because the forces of evil are in your world spreading their evil and polluting everything. Servants of evil are loose and camouflaged in the flock of my Son, tying with their detestable practices of occultism those sheep that are lukewarm in faith and prayer. The technology of these last times also serves my adversary, and through it, the spirit of evil is infiltrating homes. Many of my children, through lack of knowledge, are opening the door of their homes to the evil one when they use technology to enter videos, games, movies, programmed with occultism, sex or violence. Homes are becoming contaminated and in many my opponent is taking possession of them.
The destructive game of the so-called "Ouija board" is making evil spirits take possession of souls; there are millions of children, young people and adults, possessed by playing: Charlie Charlie, little elves, dungeons and dragons, or by watching horror movies or films or series where magic is taught to be used as an instrument to control and subdue people, animals or things. The spirits of occultism are taking many homes for all these practices. The game of the Ouija board, opens spiritual portals in your homes where evil spirits enter and leave. All magic, whatever you call it, is occultism; all seeking information where spirits are invoked is spiritualism. So pay close attention, shepherds of the home, to what is seen, played, and heard in your homes, by you and your little ones, for you well know that this world is in the power of darkness.
Be very careful, shepherds of the home, with the television programs, games and movies that are broadcast today, because almost all are infected with the occult, sex, violence, or LGBT programming. Attend to my so-called shepherds of the home and control the use of technology in your homes; do not allow your little ones to sleep with their cell phones; remove televisions, computers and cell phones from the rooms of your little ones, because many of my children do not sleep enough because they are in the hours of rest, attached to technology. My adversary is stealing the soul of my little ones and the peace of your homes, because of the bad use of technology. Rethink and straighten out, you shepherds of the home, the course of your homes, so that you will have nothing to regret tomorrow.
May the peace of my Lord and my motherly love and protection remain in you and in your families
Your Mother, Mary Sanctifier
Give my children to know my messages and my advocacy for all humanity