Wednesday, July 7, 2021
My people, My inheritance, the peace of your Heavenly Father be with you.
It is Time Now, My Children, to Unite in Prayer, Fasting and Penance, So That You May Strengthen Yourselves Spiritually, Because the Days Are Approaching when Your Faith Will Be Put to the Test!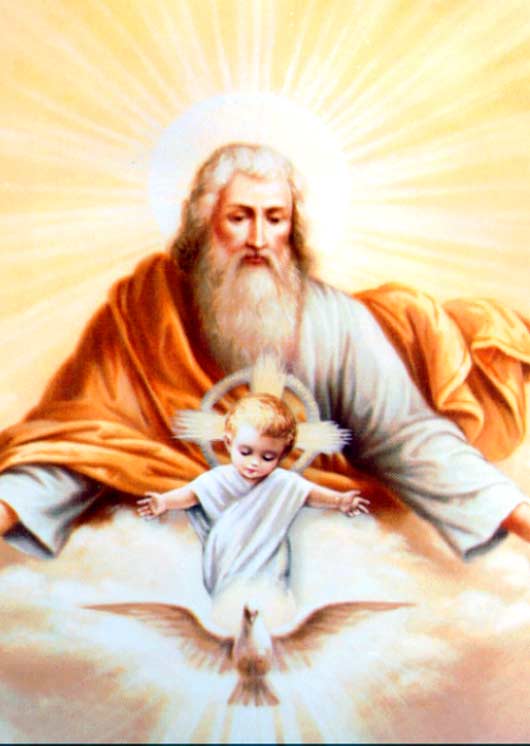 My children, My creation has begun its transformation, the continents are moving slowly and the time will come when their displacement will move the tectonic plates with force and everything on earth will begin to move day and night. The transformation of My creation will be another of the trials you will have to go through. My children, do not fear or panic when the earth begins to move, for its transformation is necessary so that it can give birth to a new creation.
Do not be frightened either when you see the earth cracking in different places, for I repeat: everything is part of its transformation. Go and get used from now on to live with this natural phenomenon, because there will be days and nights when the telluric movements will be stronger. Pray and praise the Glory of God when this test comes to you, and everything will happen according to the will of your Father.
My people, after My Warning and Miracle, there will come the great trials that will bring you to the surface. In your passage through eternity, I will strengthen you spiritually so that you will be able to endure these days of purification; otherwise, you would not resist them. You will overcome all the trials if you remain united to God, through prayer, fasting and penance; you will have difficult days, but your faith and trust in the Lord will help you to overcome them.
It is time now, My children, to unite in prayer, fasting and penance, so that you may strengthen yourselves spiritually, because the days are approaching when your faith will be put to the test. Ask much for the Light and Wisdom of My Holy Spirit, so that you may discern good from evil, because the time will come when deception and lies will be shown to you as if it were truth; read the Holy Word and meditate on it in your heart so that tomorrow in the time of darkness you will not be deceived. Remember, not everyone who says: Lord, Lord, will enter My Kingdom tomorrow, but he who does My will.
Be alert and vigilant, My people, for there will be so much confusion and deception in the world that it will cause even many of My chosen ones to be lost.
Remain in My peace, My people, My inheritance.
Your Father, Yahweh, Lord of Creation
Make known, My children, the messages of salvation to all mankind.