Friday, February 24, 2012
Message from Our Lord Jesus Christ
To His Beloved Daughter Luz De María.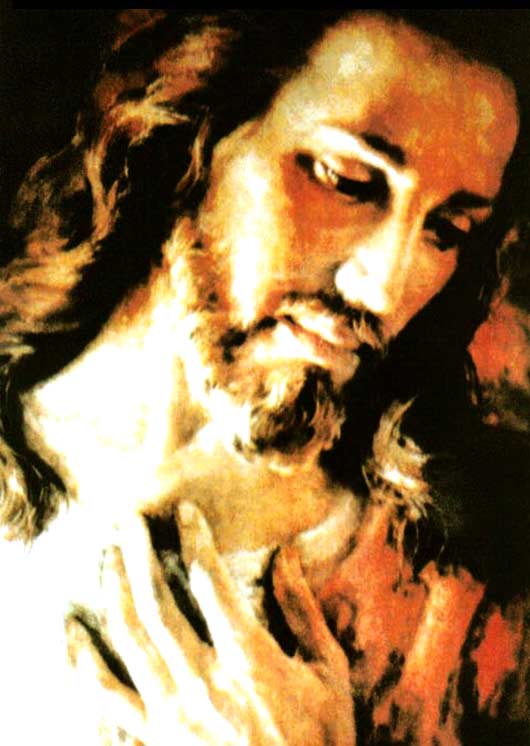 My beloved children:
I BLESS YOU EACH INSTANT.
YOU ARE MY PEOPLE AND FOR EACH ONE OF YOU I GAVE MYSELF IN MY FATHER'S WILL ON THE CROSS.
I bless all those who fight consciously to give their brothers and sisters the praxis of My Love, living My Will. I see in each one a sun and the same the sun, you are capable of reaching like rays of blessing as far as you allow Me.
AS I AM INFINITE, SO WILL THE WORKS AND ACTS OF THE SOUL THAT FUSES ITSELF IN ME.
Beloved, My Passion continues to renew each human being in order to maintain them duly prepared to face what I have revealed to you.
MY CHURCH WILL SHAKE AND MY PASSION WILL BE SHED UPON ALL OF HUMANITY.
SHE WILL SHAKE FROM HER FOUNDATION, MY MYSTIC BODY FALTERS BLINDED BY THE FALSE GODS THAT THE ANTICHRIST'S TENDRILS HAVE MADE VISIBLE TO HUMANITY.
The labor pains will be unexpected because of the little faith you have in Me. Satan's darts prey on those who are Mine, who being weak do not commit, do not walk, are not aware and are lacking the correspondence to My Love.
You recognize My Mercy, which is infinite. I wait with patience, I will wait with patience. I do not punish, but the misuse of free will forces Me to give adequate Justice to each person.
I do not want My Mystic Body to diminish, but to grow, like the grains of the sand of the seashore.
Beloved, the instant rushes humanity so that look at Me and approach with haste.
Pray, do not let this instant pass, pray for the United States.
Pray for England, it will be shaken.
Pray for Brazil, it will suffer.
DO NOT FEAR, INSTEAD COME TO ME AND LET US BE ONE.
I bless you, in this special instant.
Your Jesus.
HAIL MARY MOST PURE, CONCEIVED WITHOUT SIN.
HAIL MARY MOST PURE, CONCEIVED WITHOUT SIN.
HAIL MARY MOST PURE, CONCEIVED WITHOUT SIN.