Sunday, August 19, 2012
Message from Our Lord Jesus Christ
To His Beloved Daughter Luz De María.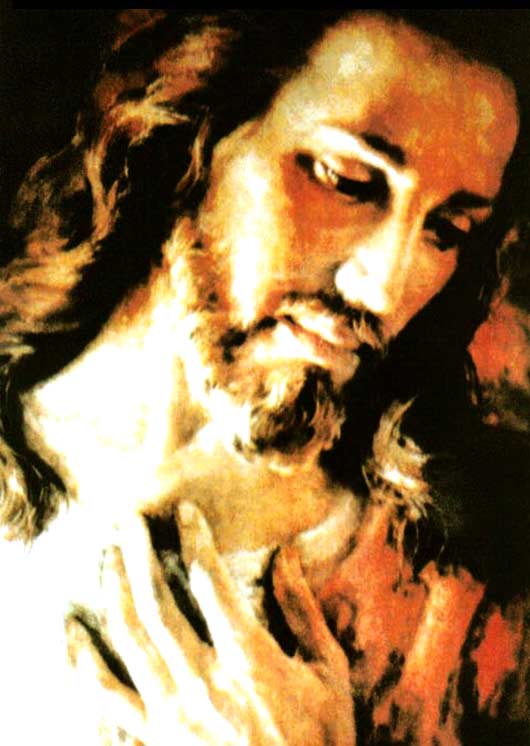 Beloved children:
DO NOT TURN AWAY FROM MY GRACE OR SPOIL MY WORD.
I carried a heavy Cross for humanity, and this very humanity has returned it to Me imposing on itself its own painful, purifying cross built out of free will.
THESE INSTANTS ARE OF GREAT CONTROVERSY, OF TRIALS AND SPIRITUAL CONFUSION.
DO NOT FORGET THAT I AM PERFECT BUT MEN ARE NOT PERFECT.
FAITH MUST BE GROUNDED IN ME, not in men, so that this faith may be firm and you can bear the coming trials.
What is coming has been wrought with human hands. Man, rebelling for years against My Orders and giving himself over to worldly affections, did not heed his conscience or heart that calls him to stop.
My People must become stronger, since within it are luke-warm people. Desiring what is of the world leads you to ignore My Petitions.
IN THIS INSTANT I NEED HEROES, HEROES THAT LOVE ME MORE THAN WHAT THE WORLD
PRESENTS TO THEM, MORE THAN THEIR OWN INTERESTS,
MORE THAN THE GOALS THEY HAVE IMPOSED ON FOR THEMSELVES.
Human anxieties are vain… Let the heart of those whom I have called to work for My Kingdom not be saddened for not being understood. My Love permeates everything, it covers everything and fills everything to which you can aspire. Your paths are not those that you impose upon yourselves, rather they are those that My Will has drawn to reach true happiness, do not refuse it.
Pray for England, it will hurt.
Pray for Japan, it will suffer.
Pray for the United States, it will suffer.
CHILDREN, WALK WITHOUT FEAR TRUSTING IN ME
AND DO NOT GO ASTRAY IN THESE DECISIVE INSTANTS.
A darkness never before seen by man is approaching, instant to instant containing within it:
- The folly of the denial of My Divine Love,
- The indifference to the Gift of Life,
- The torture of innocents,
- Disobedience of My Word and of My Mother's Calls,
- The nefarious creation of atomic energy and its derivatives,
- The slander of the cinema and television,
- The arrogance of man who limits Me
- The lack of love of those who are Mine towards My Mother,
- The adhesion to the father of lies and
- The deceitfulness of the industries that contaminate the human body offering altered products for consumption.
The death of nature does not go unnoticed; nature has wept before man who has destroyed it.
What man has left in space will fall upon the Earth.
The contaminated waters will rush upon the earth.
Man will be purified by his own hands…
THEN I WILL COME WITH MY PEACE TO THE ENCOUNTER WITH ALL THOSE WHO HAVE SUFFERED IN MY NAME AND THEY WILL ENJOY LIVING IN MY COMPANY OF ME.
Beloved do not fear.
I AM WHO AM…, AND YOU, MY PEOPLE WHOM I LOVE.
I bless you with My Peace.
Your Jesus
HAIL MARY MOST PURE, CONCEIVED WITHOUT SIN.
HAIL MARY MOST PURE, CONCEIVED WITHOUT SIN. HAIL MARY MOST PURE, CONCEIVED WITHOUT SIN.