Sunday, September 30, 2012
Message from the Blessed Virgin Mary
To Her Beloved Daughter Luz De María.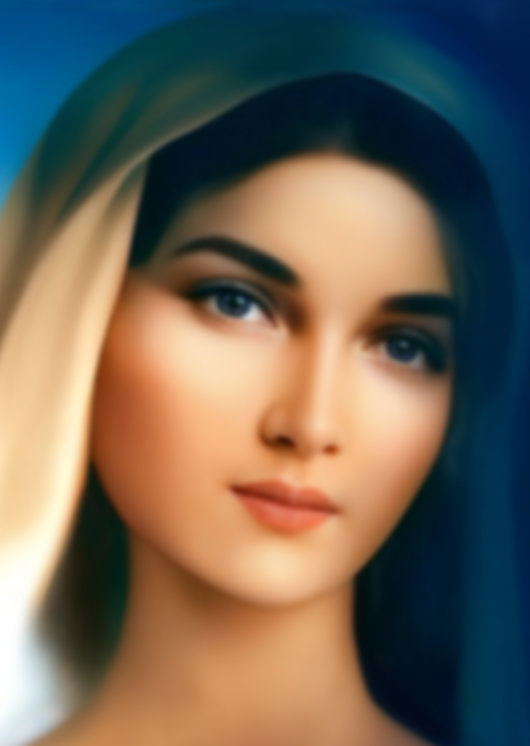 Beloved children of My Immaculate Heart:
YOU WALK LOST… I AM MOTHER OF ALL OF HUMANITY.
I COME TO CALL MY SON'S FLOCK, I CALL YOU TO UNITE IN BROTHERHOOD.
Children, consciously deepen each call through which I reveal Divine Love, Mercy and Divine Justice in words to you. In them I express the present reality because I want for you to amend yourselves and be able to reach peace.
Man's speech and behavior will vary more, not recognizing their nature, debasing in acts that exceed the animals. Acts against the weak will be a part of daily life, with humanity being excessively aggressive, fights for religious creeds will increase.
The human being's negativity towards the good is a sign that must lead each one of you to deepen into the reason for which, in this precise instant, this response is given to God the Father… IT IS A SIGN OF THE TIMES THAT HAVE BEEN ANNOUNCED.
False doctrines arise and spread everywhere like dust, from heart to heart. The fashions degenerate your being, which serves the enemy since in the face of a heart that does not keep watch, he enters to break up and destroy spiritual groups, causing disunion among them.
SEEK STRENGTH IN PRAYER, IN THE EUCHARIST, IN DIVINE PATIENCE AND IN DIVINE LOVE.
BE VIGILANT, IT IS URGENT THAT YOU SEE THE STARRY NIGHTS, THEY WILL LEAD YOU TO GLIMPSE THAT WHAT EXISTS IN THE FIRMAMENT IS NOT DETACHED FROM MAN.
Disturbances will be more frequent in countries where they are not expected.
Men must unite to share the Faith and My Son's Word. This Mother's Calls must not fall on dry ground.
My beloved:
REMAIN ALERT, DO NOT ALLOW THE DEVIL TO LEAD YOU TOWARDS ACTIONS OF PEOPLE WITOUT FAITH, WITHOUT CHARITY, WITHOUT LOVE.
A great river will overflow preying on the inhabitants of Mozambique and will be a cause of pain.
The activities of the antichrist will be carried out soon in several countries, the dispossessed will not find an answer and violence will be greater.
Hunger is a cloud that rides the air, just as the plague that I announced extends itself silently at the convenience of the powerful.
Be of a transparent heart, discern you who are sincere with yourselves, do not throw yourselves at those who only offer you amusement, these are the raptors of the antichrist.
Some countries move slowly increasing the use of atomic energy, great calamity for this generation.
Do not be passive; when evil feeds itself from man, man falls hard.
Children, pray for Istanbul, it will suffer greatly.
Pray for Chile, it will lament.
Children, pray for Spain, mourning will surround it.
CHILDREN YOU MUST NOT FEAR IF YOU WALK IN TRUTH.
I love you, remain united to My Son.
I protect you. I bless you.
Mother Mary.
HAIL MARY MOST PURE, CONCEIVED WITHOUT SIN.
HAIL MARY MOST PURE, CONCEIVED WITHOUT SIN. HAIL MARY MOST PURE, CONCEIVED WITHOUT SIN.