Wednesday, August 6, 2014
Message from the Blessed Virgin Mary
To Her Beloved Daughter Luz De Maria.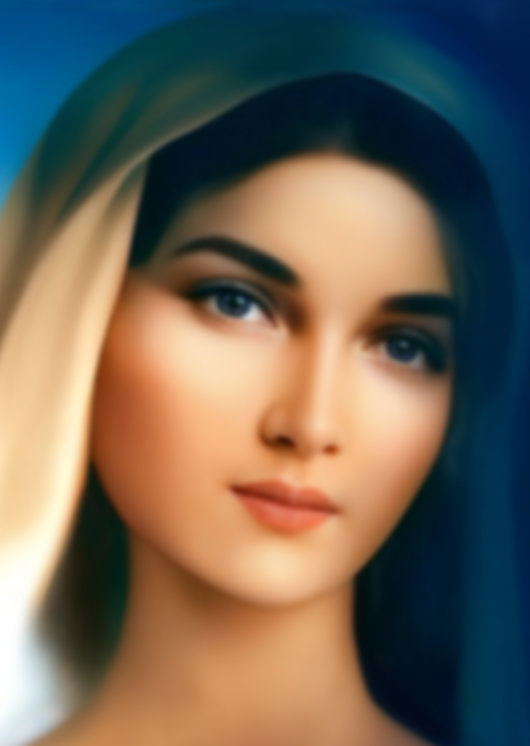 Beloved children of My Immaculate Heart, I bless you with My Love.
Children:
RETURN TO THE PATH OF SALVATION, THIS DECISION IS A PERSONAL ONE JUST AS THE DISPOSITION TO FIGHT FOR CONVERSION IS PERSONAL, A FIRM INTENT OF AMENDMENT IS NECESSARY.
YOU SHOULD HAVE ALREADY STARTED ON THE PATH TOWARDS MY SON IN THE PAST, IN THIS
INSTANT YOU MUST QUICKEN YOUR STEP. It is never too late for My Son to receive a repentant child with His Mercy. I call you to make that decision, being conscious of that path of this generation, of the pain that a quantity of your brothers and sisters live and of the Great Purification that will arrive.
As I have announced to you previously, the devil has challenged every human being, and man, by not possessing spiritual firmness, is defeated by the devil easily. THE DEVIL ENTERS INTO MAN'S WILL POSSESSING HIM, HE LEADS MAN TO COMMIT TERRIBLE SINS, ALL AGAINST MANKIND; WHAT TAKES PLACE IS DIRECTED TOWARDS THE DESTRUCTION OF THE HUMAN BEING.
Beloved of My Heart:
IN THIS INSTANT MY SON HAS BEEN TOTALLY RELEGATED…
HUMANITY DOES NOT ADVANCE TOWARDS SALVATION BUT RATHER TOWARDS ITS SELFDESTRUCTION.
I told you in advance: "at the end, men will live without God. Sin will not be sin but "freedom." Man will not want to be forgiven. God will not be a necessity, for nothing will be considered a sin; everything will be seen as natural and before this, in some cases, the hierarchy of My Son's Church will give its approval thus excusing what is sin. You who remain faithful and call sin, sin, will be seen as crazy, and you will be persecuted."
Beloved children:
MY SON AND HIS TEACHINGS ARE MISINTERPRETED UNDER MAN'S FREE WILL. DO NOT FORGET THAT THE SACRED WORD IS NOT TO BE INTERPRETED AT PERSONAL CONVENIENCE. My Son's Truth in the Gospel is misrepresented and will be forbidden before the Great Purification, in its place the law of evil will be imposed, the law of debauchery, which will lead souls to perish. Everything that is given to you as disguised freedom, is the work of the devil and of those who work for him and that through masonry dominate and orchestrate, at the same time, the most elevated circles of the world.
FREEDOM IS NOT EVIL, MY SON CAME TO GIVE YOU FREEDOM SO THAT YOU ARE FREE, BUT TRULY FREE… NOT THE FALSE FREEDOM THAT SUBJECTS HUMANITY TO EVIL.
This generation, which acts contrary to My Son's Teachings, proclaims only one Merciful God, forgetting that Mercy comes accompanied by Divine Justice, which will not wait for those who deserve it.
With an aching Heart, I hear how some human beings, unrepentantly, execute acts of terrorism for pleasure, with the approval of the laws of the Earth.
Children, you do not see how Nature reacts against man in this moment, because Nature does not recognize man, it does not see man akin to the Divine Will, but rather as a being foreign to God, who offends Him without ceasing. Nature reacts against man, leading the innocents to suffer at the same time.
My beloved, pray for Ecuador, fire will bring to it a great pain.
Beloved children, pray for the innocents who will suffer in the United States.
Beloved children, pray for England, it will suffer.
Beloved, the earth continues to shake continuously from place to place, without any sense for the science that will seek to speculate in the face of what it cannot solve. Phenomenon unknown to science, since they are of Divine character, will take place.
MY SON MAINTAINS HIS ANGELS WHO ARE EXECUTORS OF HIS JUSTICE
IN THE FOUR CORNERS OF THE EARTH…
WHILE MAN FEIGNS A FALSE PEACE TO PREPARE HIS ARSENAL WITH GREATER ABUNDANCE.
How much suffering from My Children!
How much offense and scorn to the God of Life!
Fire will fall from Heaven and the Moon will be darkened. Man will be terrorized of his own race, seeing spiritual mutants, who will have renounced being children of God.
Beloved children of My Immaculate Heart:
THIS IS THE INSTANT IN WHICH YOU MUST FULFILL MY SON'S WILL,
NOT BE DESTROYERS OF YOUR BROTHERS AND SISTERS; YOU MUST MAINTAIN UNITY AND SHELTER ONE ANOTHER, YOU MUST REMAIN UNITED, THOSE WHO HAVE SO PROMISED THEMSELVES AND MY SON.
The instant will arrive in which My children will not feel loneliness, but the security of the company of My Son's Word. In this instant humility is indispensable; the one who must be forgiven, let him has for forgiveness. Pride is a tool of evil.
MY SON WILL GIVE A GREAT SIGN TO ANNOUNCE THAT HUMANITY IS CONSTANTLY SEEN FROM ON HIGH BY ITS BEINGS OF LIGHT.
My beloved, do not despair: "let not your heart be troubled or be cowered." My children will not be abandoned. My protection remains over all those who invite Me to remain with them.
WAIT WITH JOY FOR MY SON, DO NOT BE TROUBLED, MY SON IS THE ABSOLUTE TRUTH.
YOU, BELOVED, MUST BE TRUE CHRISTIANS AND YOUR LIFE MUST BE CHRIST-CENTERED.
Do not forget to receive My Son duly prepared, turn to the Eucharistic Sacrifice. Do not forget the Holy Rosary carried in the heart and hung around the neck. I bless you My beloved children.
Mother Mary.
HAIL MARY MOST PURE, CONCEIVED WITHOUT SIN.
HAIL MARY MOST PURE, CONCEIVED WITHOUT SIN.
HAIL MARY MOST PURE, CONCEIVED WITHOUT SIN.