Saturday, April 4, 2015
Message Given by the Most Holy Virgin Mary
To Her Beloved Daughter Luz De María.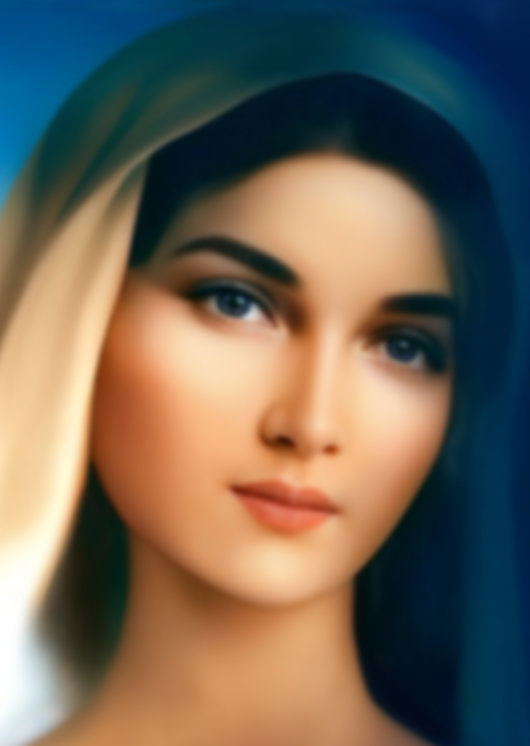 Beloved children of My Immaculate Heart:
My blessing be, in each one of My children, balsam that keeps you on My Son's path.
I AM MOTHER OF HOPE AND I CONTINUOUSLY CALL, ALERT, ANNOUNCE; I STOP AND WARN MY CHILDREN TO TAKE THE COURSE TO WHICH I CALL YOU TO AVOID UNNECESSARY PURIFICATIONS.
My Calls are not meant to scare those I love; instead, I keep within My Womb all those who allow Me to cover them with My Mantle.
My Calls are Love meant to prevent humanity from suffering by obtaining the favor of God the Father so you will not suffer if you obediently comply with what the Paternal Home asks of you.
My children:
The nearness of man to his Creator is despised by this generation and a close relationship is established with what is a sin or an offense to God. All works and acts outside of the Divine Will are supported by sin.
Children:
At this instant arrogance reigns among humankind. Hubris has taken you to omit the "You shall not kill"[3] Divine Commandment, and when this Commandment is transgressed, the human creature has degraded.
MY SON GAVE HIS LIFE FOR YOU TO REDEEM YOU FROM SIN, BUT AT THIS INSTANT SIN IS SEEN AND LIVED AS SOMETHING NATURAL TO MAN; THUS A GENERATION WAS BORN EMBRACING THE LAW OF THE DEVIL AND SEPARATING THEMSELVES FROM THE UNITY WITH THEIR CREATOR.
My Son is life and life in abundance …
My Son is water for those who are thirsty …
My Son is light for those who live in darkness …
My Son is food for those who are hungry …
My Son is warmth for those who feel cold …
My Son is shelter for those who are afraid …
My Son is protection for those who are oppressed …
MY SON IS… YOUR GOD!
Beloved children:
STOP THE UNCONSCIOUSNESS, BE REALISTIC, CHANGE YOUR LIVES SO CONVERSION WILL BE CLOSER TO YOU. Do not be indifferent before the one who suffers, or disobedient with the Divine Will; this way the suffering will be less intense and shorter.
Pray, My children, pray for Costa Rica. It will suffer.
Pray, My children, for Chile. The water will purify it.
Pray for each one of you so you will not succumb but remain in the Faith.
Children:
AS MOTHER I ASK YOU NOT TO SLEEP, BUT TO TAKE MY WORD AND TURN IT INTO ACTION.
Purify your bodily senses so you will not return to the past actions.
YOU ARE NEW CREATURES IN MY SON …
A NEW LIFE, AN ACT OF DIVINE MERCY IS INGRAINED IN EACH ONE OF MINE.
DELVE DEEP INSIDE OF YOU, THERE WHERE ONLY YOU AND MY SON MEET AND SHARE, AND CONSECRATE YOURSELVES TO HIM.
Children, heed My Calls, put them into practice.
I bless you, I am and I will be with all of you.
Mother Mary
HAIL MARY MOST PURE, CONCEIVED WITHOUT SIN.
HAIL MARY MOST PURE, CONCEIVED WITHOUT SIN.
HAIL MARY MOST PURE, CONCEIVED WITHOUT SIN.