Monday, November 29, 2021
The Divine Will Urgently Calls You to Maintain Peace, Serenity and Obedience
Message of the Most Holy Virgin Mary to Her Beloved Daughter Luz De Maria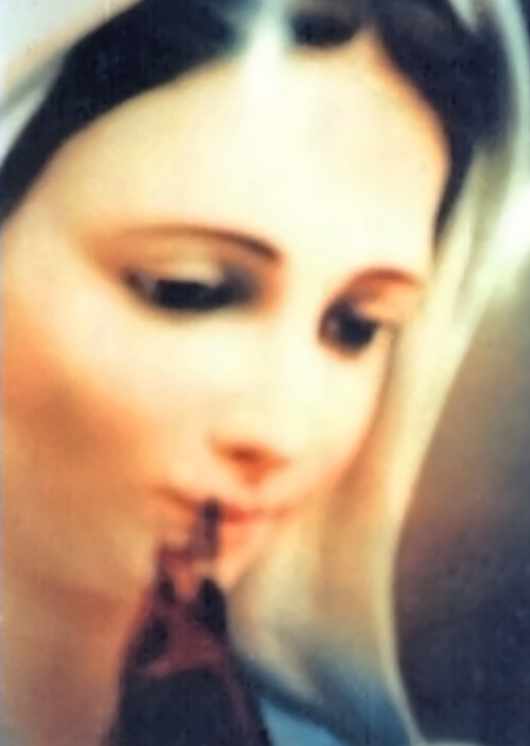 Beloved children of My Immaculate Heart:
THE DIVINE WILL URGENTLY CALLS YOU TO MAINTAIN PEACE, SERENITY AND OBEDIENCE.
Be custodians of Divine Love and be fraternal. Be creatures of good, trusting in Divine Protection without neglecting all that you must fulfill to the full.
I look at so many of My children lacking in love for their neighbor, saturated by pride and arrogance, being the delight of the Devil. My sorrow is so strong when I see that arrogance, pride, mockery, lies and falsehood prevail in you, omitting the calls for you to be creatures of peace and good. There is an overabundance of impostors in humanity at this time who keep the People of My Son away from all that is good and from that which leads them to Eternal Salvation.
The power on Earth is marked by those who, through dark and gloomy alliances, scourge My children, cornering them and inviting them to a feast in which they will be annihilated by those wolves who share a common purpose. The People of My Son hasten to receive the toxins offered to them amidst the dissimulated silence kept by those who should alert and the loud voices that are silenced, thus prolonging in the People of My Son His painful Passion.
YOU ARE IN CHAOS ....
The Church of My Son is shaken, but the Faith must continue firm in the convinced and converted children.
In silence frightened humanity shelters in homes, massive centers of concentration with the predominance of technology dominating them.
Children of My Immaculate Heart:
It is important to elevate the Immune System (*), the body is Temple of the Holy Spirit, do not forget it.
It is important to elevate your love for God and your neighbor, to be fraternal so that you share gifts, without forgetting that all that My Son has given you to work in His Vineyard, (Cf. Mt. 20) is not yours, the Owner of the vineyard is My Son. You are servants in the vineyard and as good servants you must spread the Word of My Son, make known the Sacred Scriptures, as well as spread these Calls of Divine Love to form other laborers of the vineyard in other places.
Strong events are approaching, I invite you to anoint the doors of your homes again with blessed oil or water, seal your foreheads.
Fire will fall from the firmament, do not lose your sanity for it, surrender yourselves to the Divine Will and trust, invoke St. Michael the Archangel and ask him with humility to go before each one of you.
Pray My children, pray for Mexico, it is shaken with strength.
Pray My children, the war advances in silence.
Pray My children, the volcano on the Island of La Palma regains strength.
WITHOUT REFUSING THIS MY CALL, WALK TOWARDS MY SON, DO NOT BE FOOLISH, BE EXPERTS IN LOVE AND THE REST WILL BE ADDED TO YOU.
I await you convinced and converted, children. At this time conversion is paramount for you.
I POUR OUT MY MOTHERLY BLESSING ON THOSE WHO ACCEPT THIS CALL WITH EARNESTNESS, STRENGTHENING THEM IN HOPE.
Mama Mary
AVE MARIA MOST PURE, CONCEIVED WITHOUT SIN
AVE MARIA MOST PURE, CONCEIVED WITHOUT SIN
AVE MARIA MOST PURE, CONCEIVED WITHOUT SIN
(*) Medicinal plants ... (Download PDF)
COMMENTARY BY LUZ DE MARIA
Brethren:
During this Motherly Calling, I was given the following Vision:
I watched much of humanity moving almost without thought in search of as much as it needs to subsist.
Our Mother says to me:
"Daughter, the human creature is not accustomed to fasting and at the threat of not possessing nourishment as it is accustomed to, it succumbs in fear.
If only they had more Faith!
If they would listen to My Calls!"
I am allowed to watch brothers fight to enter first, as Our Blessed Mother says, to a feast which will then lead them to where they will not want to enter first.
Let us not enter into despair or sleepless nights filled with fear. Our Mother increases our Hope so that like Noah, Abraham, Isaac, Moses and the elect who were faithful to God's call, we do not lose Faith, and Hope increases continually, because we are called to be useful servants.
Verily I say unto you, Except ye be turned and become as little children,
ye shall not enter into the kingdom of heaven. (Mt, 18:3).