Sunday, March 3, 2013
God the Father's Urgent Appeal to Humanity.
This World That You Know Will Be Transformed in a New Creation Very Soon!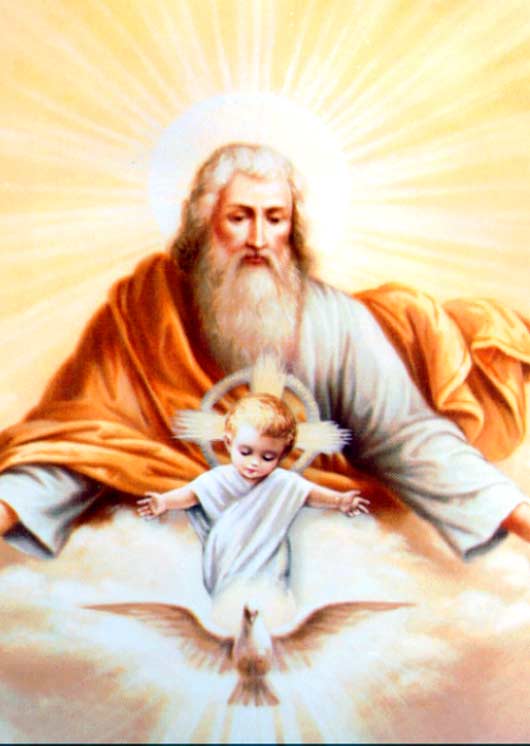 My heirs, my people, peace to you
This world that you know will be transformed in a new creation very soon. Everything will change from one moment to another, nothing of this will remain; all will be renewed and created anew by My Divine Will and Mercy. In my new creation you will be new creatures, whom will be spiritual beings which shall live with God and for God. You will not grow old, and will not be subject to time if not to my Divine Will that is love, life and plenitude.
My Celestial Jerusalem is a paradise that I have reserved for my children, which will remain loyal to me in the purification. In my new heavens and in my new earth, the Glory of God will be with you. My children will discover the spiritual worlds where everything is possible. Everything will do just thinking about it. You will not be slaves of the body for the spirit will dominate over matter. You will be spiritual being in a spiritual world; my Holy Spirit will be in communion with you, and with the creation forming a single essence of love, joy and harmony.
My children, my heirs, I tell you all this for meditate it in your hearts, and tomorrow this serve you up as stronghold and hope in the difficult times that you will pass. This is a life promise that will help you to trust in God, and encourage you to keep forward through purification days that are coming. Prepare my children for the awakening of consciences will arrive in any moment. Remain prayerful and vigilant so that when you come into the presence of God, your lamps will be on and you may be justified.
Many souls will not be able to return to this world, and will be lost, for not being ready; many will not resist the pass by eternity. Wherefore my children I ask you to be spiritually prepared, rip up your hearts, repent, and do not sin anymore; let your mulishness, and be serious and responsible about this great event that will change your life. 'The warning' will approach you or will move you away from the Kingdom of God. Make up your mind at once for time is not time!
The trumpets of My Divine Justice will sound again, announcing the arrival of my warning, and the beginning of the great tribulation. Watch for heavenly signs, because your eyes will see spiritual and cosmic phenomena never seen before. The days of The Kingdom of God are approaching, be glad and rejoice in the Lord because is coming to reign with righteous all nations. Stay in peace my people, my heirs. Your Father Yahweh, Lord of Nations.
Make known my messages to all ends of earth.