Sunday, January 16, 2022
Do Not Miss the Opportunity to Offer New Sacrifices, Especially for the Poor Souls
Message to Maureen Sweeney-Kyle in North Ridgeville, USA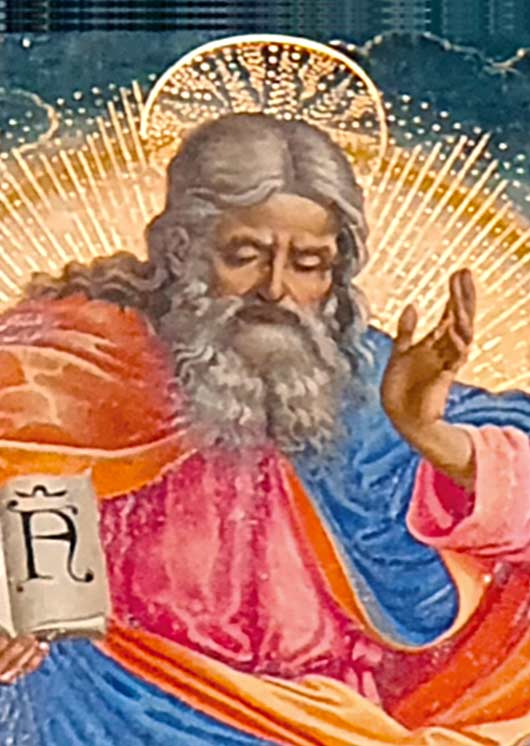 Once again, I (Maureen) see a Great Flame that I have come to know as the Heart of God the Father. He says: "Children, I come to you, still again, to encourage you to stay upon the spiritual path of Holy Love.* So many lose their way due to lack of interest or distractions. Never be self-satisfied in your quest to attain personal holiness. Continue to move forward and deeper into the United Hearts.**
Much of this determination to become more holy has to do with how you spend your spare time. Form good habits in this regard, such as praying more, learning more about the lives of the saints or engaging in some charitable work. This way, Satan will be unable to gain a foothold in your daily routine.
This involves a resolve to be more holy, which is an ongoing effort. Do not miss the opportunity to offer new sacrifices, especially for the poor souls. They will in turn and in gratitude help you on your spiritual journey."
Read 1 John 2:28-29 +
And now, little children, abide in him, so that when he appears we may have confidence and not shrink from him in shame at his coming. If you know that he is righteous, you may be sure that every one who does right is born of him.
* For a PDF of the handout: 'WHAT IS HOLY LOVE', please click here.
** See more on the Chambers of the United Hearts by clicking here.
See also the book entitled, 'The Journey Through the Chambers of the United Hearts - The Pursuit of Holiness', available from Archangel Gabriel Enterprises Inc.: www.rosaryoftheunborn.com OR to read the PDF booklet click here.
Source: ➥ www.holylove.org