Wednesday, October 5, 2022
You Have Now Come to the Meeting with Your God Love
Message from Our Lady to Myriam Corsini in Carbonia, Sardinia, Italy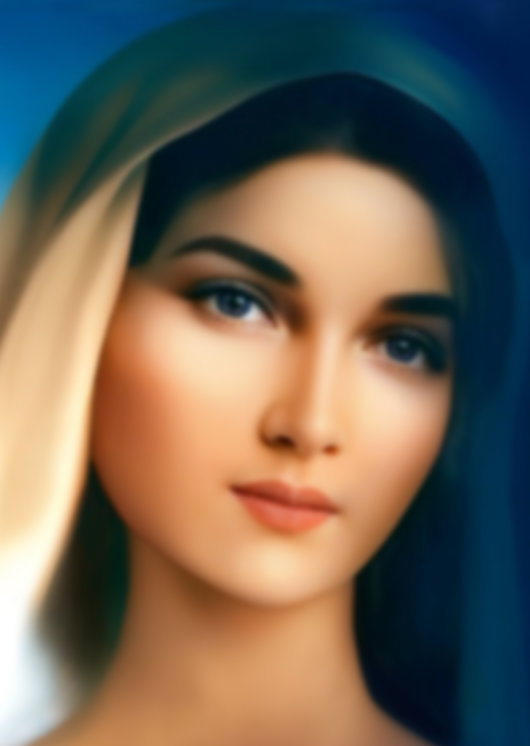 Carbonia 01bis.10.2022 - (Locution at the Hill)
Most Holy Mary: In the name of the Father, the Son and the Holy Spirit, I bless you!
Here I am to you My children! I am The Blessed Virgin. I open My Mantle and I wrap you all in Me; I protect you from the snares of Satan!
My Beloved children, My Heart is joyful to see you all gathered here in the prayer of the Holy Rosary, united with Me, the Mother of Jesus and your Mother, as once, when I was with My first Apostles, today I am with you in this holy place!
Blessed children,
be love,
be light to the nations, be the salt of the earth!
Desire to receive as an inheritance a new Kingdom
in immense happiness.
God has prepared for you a holy place: a place where you will all be in eternal happiness, by His side forever. He will walk with you, play with you, dance with you, My children. He will smile upon you!
As Father, Mother, Brother and Friend, He will be with you.
You will be all beautiful My children, you will be pure and bright; your eyes will radiate with the same light of God because God will enter you, you will enter God and be One in God: shortly you will be filled with the Holy Spirit!
Jesus is working on each of His children; soon He will gather them in one place from where they will then depart for the ultimate mission,... ultimate mission in salvation!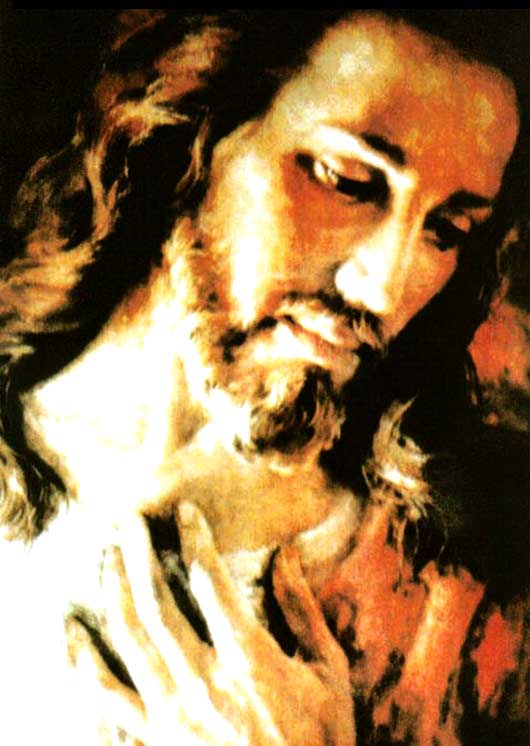 Jesus: I Jesus, am here in this place with My Blessed Mother, with Her I bless you.
My beloved ones, I urge you to be more and more humble, simple and pure!
Be pure My children!
Strip yourselves of arrogance and pride, strip yourselves!
Be belonging to Jesus, not to Satan,
who tries in every way to imprint his mark on you.
We are in the last hours of combat on this earth, shortly God's children will stand before God and God will bless them in Himself.
Man will know the Face of God, all peoples will recognize Him and beat their chests.
Many will recreate themselves and return to Him , while others will be lost. They will continue to doubt God. Despite His vision in their eyes, they will continue to blaspheme Him and push Him away from their lives. They will prefer the beauties of this world, ... the wealth bestowed by Satan, My enemy and the enemy of your souls.
My beloved children:
Advance with the holy Rosary in your hands:
lift it up to Heaven!
Show God, that you hold the weapon He Himself has granted you against the infernal Beast.
Victorious, together with Mary, you will crush his head!
You have been a faithful people, that small remnant who with love and sacrifice have continued the mission by standing alongside Jesus and Mary: They are always in your midst and working with you to put an end to Evil.
A little more, a little more, My children, a little more: you have now come to the meeting with your God Love.
Take courage, Heaven blesses you!
My children, shortly you will enter the New Kingdom, ... to eternal happiness!
Source: ➥ colledelbuonpastore.eu