Tuesday, April 20, 2010
Put on Spiritual Armor, for the Hour Has Come!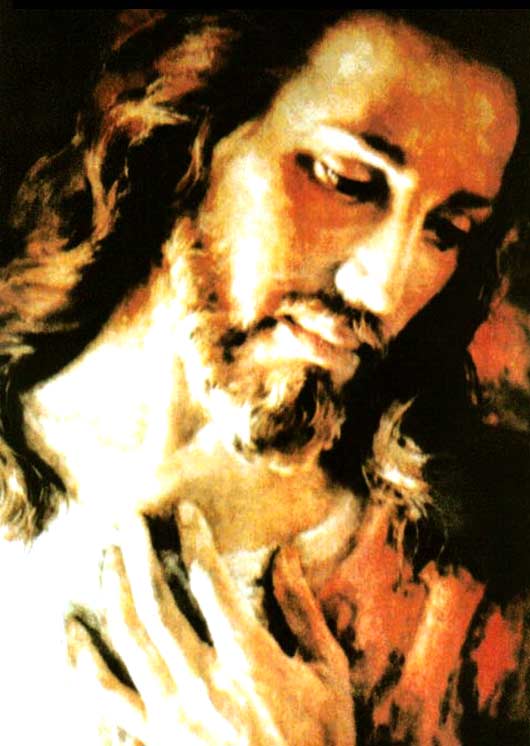 My children, soldiers of my earthly army, may my peace and my Spirit be with you.
Darkness in the spirit will invade mankind; the attacks of my adversary on the minds of my children, will make many lose their minds; even many of my chosen ones. Again I repeat, you must be ready and vigilant as soldiers on the battlefield. Put on the Spiritual Armor of Ephesians 6, 10 to 20 morning and night, because the hour has come; reinforce it with my Psalm 91, fighting with the Rosary of my Mother, invoking my Beloved Michael and the heavenly armies of Angels and Archangels and girding your loins with the Sword of the Spirit, which is my Word. Only in this way, can you repel every attack and every incendiary dart that my adversary throws at you.
The fight is spiritual and the weapons I give you, are powerful in the Spirit for the overthrow of fortresses. Cover your mind and senses with the power of my Blood; do not enter into combat without spiritual protection, for I assure you that you will be easy prey for my adversary. Also cover your family and relatives with this armor, so that my spiritual protection may also reach them. The time has come for you to show yourselves before me as true soldiers of my army here on earth; do not lower your guard with prayer; remember that my adversary knows you and knows who is of God. Therefore; keep alert and vigilant, so that nothing will take you by surprise.
When you feel faint, say: "O My Jesus, in My voice I trust; be my refuge and my shelter," or say: "Hearts of Jesus and Mary, come to my aid." And I and my Mother will come to your aid. Keep then, my children, these instructions very much in mind, engrave them in your mind, so that you do not succumb to the forces of evil. Remember that the fight is not with people of flesh and blood, but with evil spiritual forces come down from the heavenly places, which have command, power and dominion, over this dark world (Ephesians 6,12).
May my peace be with you and the strength and power of my Spirit guide and lead you to victory. I am your Father, Jesus the Good Shepherd, Deliverer of his people.
Make this message known to my army here on earth, my children.
HOW TO PUT ON THE SPIRITUAL ARMOR FOR PROTECTION IN THESE TIMES OF PURIFICATION!
TO PUT ON THE SPIRITUAL ARMOR, IT MUST BE SIMULATED THAT IT IS ACTUALLY BEING PUT ON, LIKE THIS:
IN THE NAME OF JESUS I PUT ON THE BELT OF TRUTH (YOU MAKE AS IF YOU WERE PUTTING ON A BELT, I PUT ON THE SHIELD OF RIGHTEOUSNESS (THE SAME, YOU SIMULATE PUTTING ON A SHIELD OR BREASTPLATE ON YOUR BODY LIKE THE ONE WORN BY WARRIORS), I PUT ON THE SANDALS TO PROCLAIM THE GOSPEL (YOU PRETEND YOU ARE PUTTING ON SANDALS), I PUT ON THE HELMET OF SALVATION (YOU PRETEND TO PUT A HELMET ON YOUR HEAD) AND I WIELD AT ALL TIMES THE SWORD OF THE SPIRIT, WHICH IS THE WORD OF GOD (YOU PRETEND YOU ARE REALLY WIELDING A SWORD). (Ephesians 6: 10-18) DO THIS EVERY DAY .
AND...PRAY THE HOLY ROSARY EVERY DAY AND PSALM 91.
IMPORTANT NOTE....WHEN YOU PUT ON THE ARMOR .
SPIRITUAL, EXTEND IT TO YOUR FAMILY .