Monday, September 2, 2013
Urgent Call from Mary Mystical Rose to God's People.
My Marian Banner Together with My Rosary Will Be Spiritual Protection for All the People of God!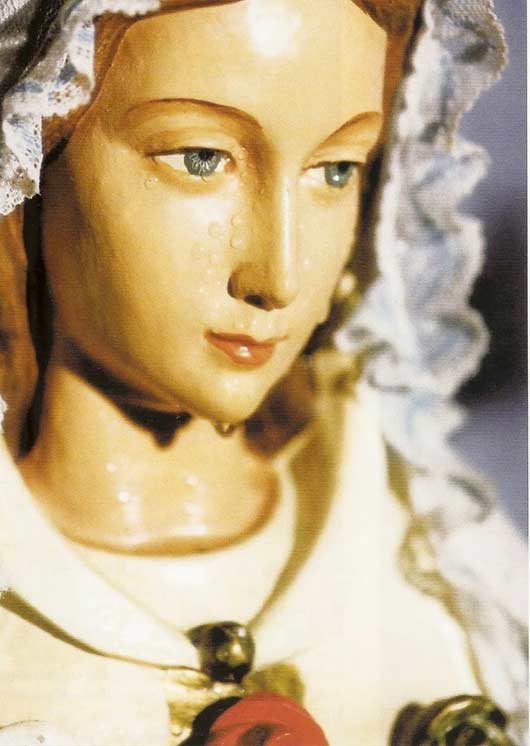 Little children of my heart, may the peace of God be with you all and this Mother´s love and protection be with you always.
Humanity will soon be hit by the scourge of war and with it the scourge of famine will come. Along with war, the days of the great tribulation will also start, all this is the work of my adversary and his earthly agents who want the great Armageddon to begin. My Father´s creation will shake at the cry of war, and the echoes of guns and steel birds.
Little children, the great spiritual battle between good and evil is about to begin here on earth. Michael and my Father's Hosts are ready to repel the offensive; creation will be the battlefield; intensify your prayer and form brigades of combat prayers, brigades of praise, and brigades with my rosary for you to support the heavenly hosts. Unite in one choir voice of prayer and praise, fast and do penance, and I assure you the definite defeat of the armies of my adversary.
During the time of the great spiritual battle, you all ought to be united in prayer hoisting the Marian banner in your homes and in places of prayer. My Marian Banner together with my Rosary will be spiritual protection for all the people of God. I tell you that my adversary will flee upon the sight of the banner; enthrone it in your homes and make smaller-scale replicas for you to wear along with my rosary around your neck, it will be strength and spiritual shield for dark times approaching.
Let the whole Catholic world prepare itself with the Armor of God, for the great battle for your freedom is about to begin here on earth. Collect yourselves in your homes as soon as possible do not abide in the street late at night, because the demons have begun the invasion of the land and will be the night time when they will be most active; they will seek bodies to seize and take the battle into the homes.
Therefore stand prepared my Marian Militant Army, neglect not your prayer at any time, because you will be attacked in your physical, psychical, and spiritual integrity: remain attentive and vigilant, so that you will repel the attacks of my adversary and his hosts of evil. Remember: The victory is of the children of God and I, your Mother, will guide you to victory.
Your Mother and Lady who loves you, Mary Mystical Rose.
Make my messages known to all humanity.